Richard Courtney: Historian, Author, Radio Host, and Speaker
Richard Courtney is a Beatles historian and author of Come Together: The Business Wisdom of The Beatles and I Never Saw a Beatle. He is also the host of Nashville's only Beatles radio show, "From Me To You." And he frequently incorporates the group into his real estate columns.
Richard is also founder of the Nashville Fab Four Festival, an event he produced for four years, which brought top Beatles speakers and fans from across the country and supported local charities.
---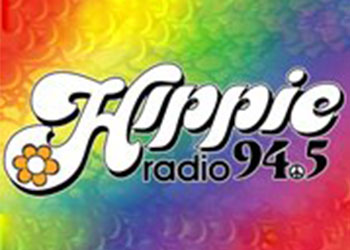 Radio From Me to You
Now Beatles fans can get their weekly fix of the group's music and hear behind-the-scenes stories from special guests on "From Me to You," hosted by Richard and airing on Nashville's Hippie Radio, 94.5 FM  on Sundays from 9 to 10 a.m. "From Me to You" is sponsored by the Omni Nashville Hotel.
Click here to listen to archived shows.
Richard Courtney with Joey Molland (Badfinger); Denny Laine (Moody Blues, Wings); and Nashville Mayor Megan Barry and Ringo Starr.
---
Publications
"I never thought anyone could come up with a new view of The Beatles story, but Richard and George have and give fresh insight to Beatles business."

Tony Bramwell, Author of Magical Mystery Tour and VP of Apple Corps
Come Together: The Business Wisdom of The Beatles unveils the historic rock band as the ultimate business case study, chronicling the calculated and often brilliant effort that turned four teenaged greasers from Liverpool, England, into a multi-billion-dollar franchise with multigenerational appeal.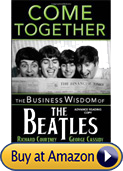 Buy the book. Place your order on Amazon.
Read more about the release of the book.
Read the NYT review.
Musicians have taken many cues from The Beatles, as have producers, managers, engineers, and the recording industry at large. Now, with the guidance of Richard and co-author George Cassidy, budding entrepreneurs and business folks can also garner insight and motivation from the most successful rock band of all time.
Each aspect of The Beatles' journey is paralleled with the elements and ideas intrinsic to any business venture, providing readers with a one-of-a-kind framework for a similar path to success. Covering everything from group dynamic to taxes, revenue streams, and beyond, each of the book's 100 short, yet insightful chapters offers up useful business lessons in conjunction with the intriguing history of the Fab Four.
---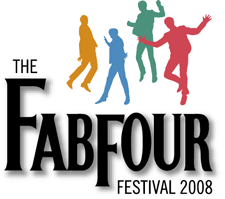 Fab Four Festivals
Richard founded and produced the Nashville Fab Four Festival for four years. The multi-day events attracted top Beatles speakers and fans from across the country and featured concerts, films, panel discussions and collector fairs.
The four volunteer-run events raised nearly $200,000 for local charities. Connect on Facebook to view complete galleries from past Fab Four Festival.